Indoor Activities near Ballinamore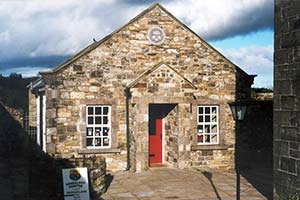 The Leitrim Genealogy Centre, just across the road from Hamill's on High St. in Ballinamore, deals with enquiries from people who wish to trace their Leitrim ancestry. They are part of the Irish Family History Foundation's network of centres throughout Ireland and provide full time professional genealogy services for County Leitrim. At Hamill's, we have many emotional stories of people visiting Ballinamore with just a little information and discovering old homesteads, burial places and, on a positive note, oftentimes living relatives and a warm welcome home!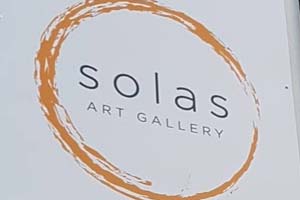 Solas Art Gallery Ballinamore
The Solas Art Gallery is an artist led, not for profit gallery space in Ballinamore, Co. Leitrim. The Gallery initiative first began between Leitrim County Council Arts Office and the Ballinamore Community Arts Group (BCAG), as it first opened its doors on 20th July 2007. The Gallery is funded by Leitrim County Council Arts Office and is entirely run on a voluntary/unpaid basis.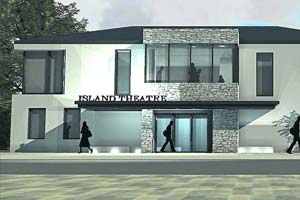 State of the art new theatre in Ballinamore (and, next door, Ballinamore's new community hall). The biggest capacity theatre in Leitrim and a centre for cultural activities in the region.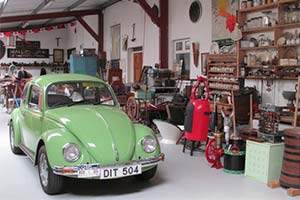 The Glenview Folk Museum is located just outside Ballinamore in Co. Leitrim and is owned and run by the Kennedy Family. Here the whole family can take a fascinating look at the history of Leitrim and beyond. Filled with war memorabilia and tradesmen's tools from an Ireland gone by, kids are fascinated by a world before Wi-Fi and technology.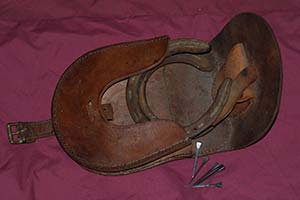 The Museum of the Master Saddler, Corlough, Co Cavan
Found in Corlough Co Cavan, this is the only museum in the world dedicated exclusively to the ancient craft of the Saddler and Harness Maker. The museum documents the work of the saddler in farming, sports, military and transport. The museum exhibits include a 1920's side saddle, shire harness, 60 leather samples, harness decoration and buckles, driving collars, coaching coats, whips, saddle trees, muzzles, lamps and poultice boots. The museum also houses several driving carriages and horse drawn farm implements.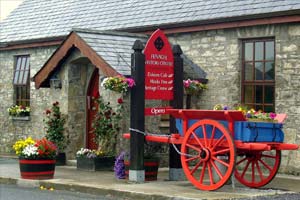 The town of Fenagh, in County Leitrim, is steeped in history. The Fenagh Visitor Centre allows you to learn about the history of Fenagh through a wonderful array of photographs with explanations, descriptions and maps. There is also a café and indoor soft play area.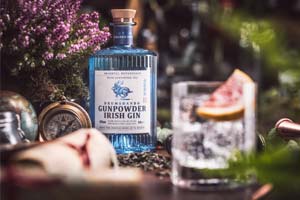 Experience the first distillery in the North-western province of Connacht in 101 years, and the home of Drumshanbo Gunpowder Irish Gin, Drumshanbo Single Pot Still Irish Whiskey and other remarkable brands from the Curious Mind of PJ Rigney. Take the tour which includes 2 expert tastings – A special whiskey tasting in the Whiskey Maturation Room and a gin tasting in the Majestic Botanical Glass House.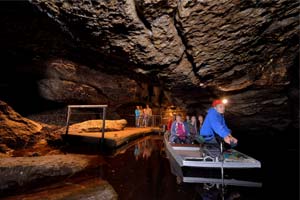 The Marble Arch Caves Global Geopark (20 mins from Ballinamore) is a UNESCO-recognised Global Geopark located in the rugged, mountainous uplands and the gentle rolling lowlands of Fermanagh and Cavan. Taking in the world-famous Marble Arch Caves, the Geopark boasts some of the finest natural landscapes in Ireland and offers a window into the area's 650 million-year past.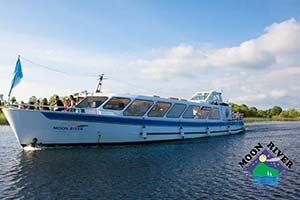 Moon River luxury cruiser offers daily cruises on the River Shannon and Boyle River. It is the perfect way to capture the wonders and beauty of the waterways and surrounding area while hearing all about the flora and fauna and local history.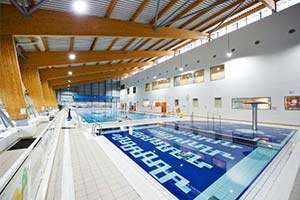 Aura Swimming Pool and Leisure Centre, Carrick on Shannon
Aura Leisure Centre is a full-scope gym and 25m swimming pool facility in Leitrim. At the moment swim sessions must be booked in advance.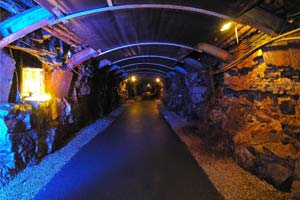 Discover Arigna in a picturesque valley in north Roscommon with breathtaking scenery and an unspoilt landscape. The Arigna Mining Experience is the country's first coal mining museum documenting Ireland's first and last coal mines. Experience what it was like for yourself on a guided tour underground with a former coal miner who brings the history of the coal mine and previous iron mine to life.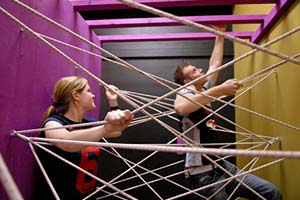 Boda Borg @ Lough Key Forest Park
The innovative, Boda Borg is a Swedish concept unique to Ireland and is challenging for both adults and children. Once you enter the two-storey Boda Borg, only teamwork, ingenuity, trial and error and skills you probably didn't know you have will allow you to progress through its 47 rooms! It contains fun-filled activities, imaginative puzzles and enjoyable tasks but no instructions! Every adventure starts in your own mind… new paths are explored… together… with curiosity, laughter and excitement.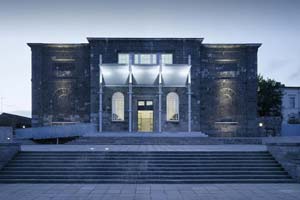 The Dock is housed in Carrick-on-Shannon's beautiful 19th-century former courthouse building overlooking the majestic River Shannon. This landmark has been wonderfully restored into Leitrim's first integrated centre for the arts.The Dock houses a 100+ seat performance space, three art galleries, artists studios, an arts education room, and it is home to the Leitrim Design House.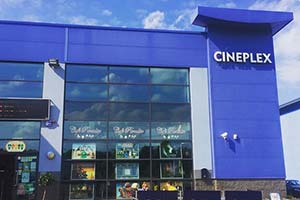 Cineplex Carrick on Shannon
The Cinema in Carrick-on-Shannon is a multiple award winning 4-Screen luxury Cinema with Wine and Coffee Bar. It was awarded RAAM Irish Independent Cinema of the Year 2008 and 2011. Check out their website for showtimes.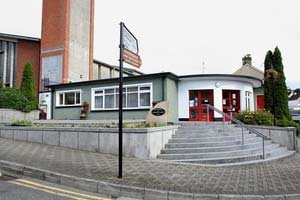 Ballinamore Tourist Centre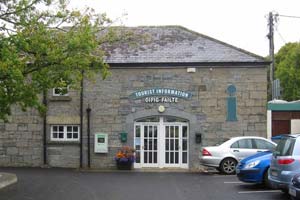 Leitrim Tourist Information Office
The Old Barrel Store,  Carrick-on-Shannon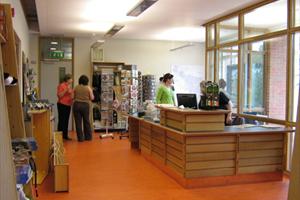 Cavan Tourist Information Office
Farnham St, Abbeyland, Cavan