Accommodation in Ballinamore
Looking for a place to stay in Ballinamore? Hamill's Bed & Breakfast offers a convenient town centre location for your B&B accommodation in Ballinamore Co Leitrim. Hidden in leafy garden surroundings, just a step from the street with ample car parking, Hamill's provides the perfect base for exploring and fishing in the Cavan Leitrim lakelands – your perfect choice for accommodation in Ballinamore.
Hamill's is the ideal accommodation choice when you visit Ballinamore and Co Leitrim!
We offer a choice of Room Types: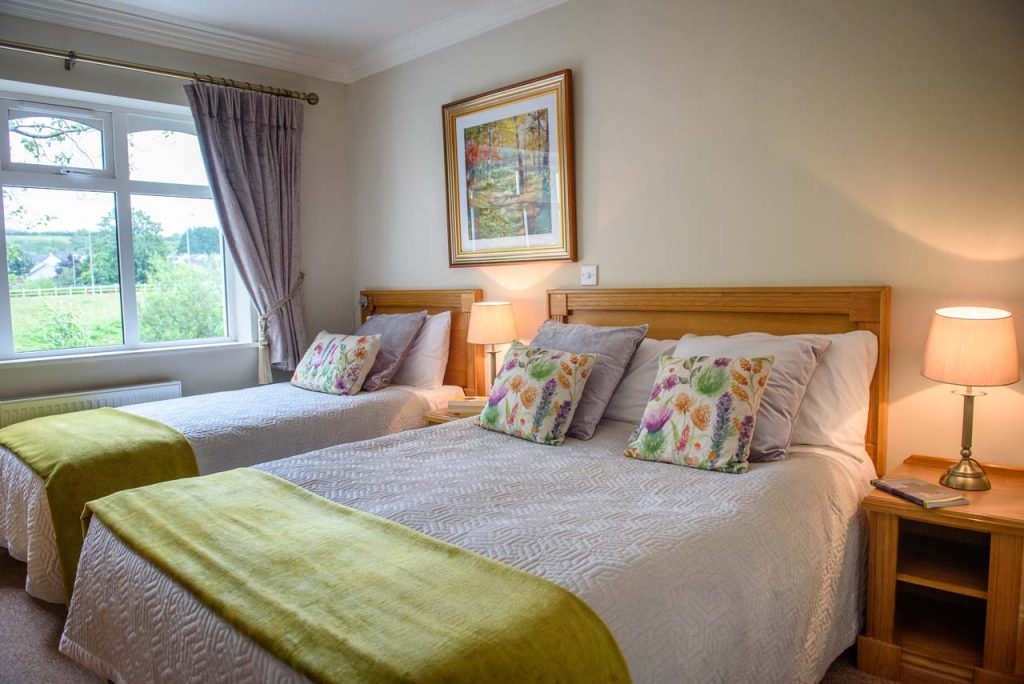 Double & 1 Single
Double / Single room can be used for one, two or three guests, can be used as a double or a twin, for three adults or for 2 adults and 1 child.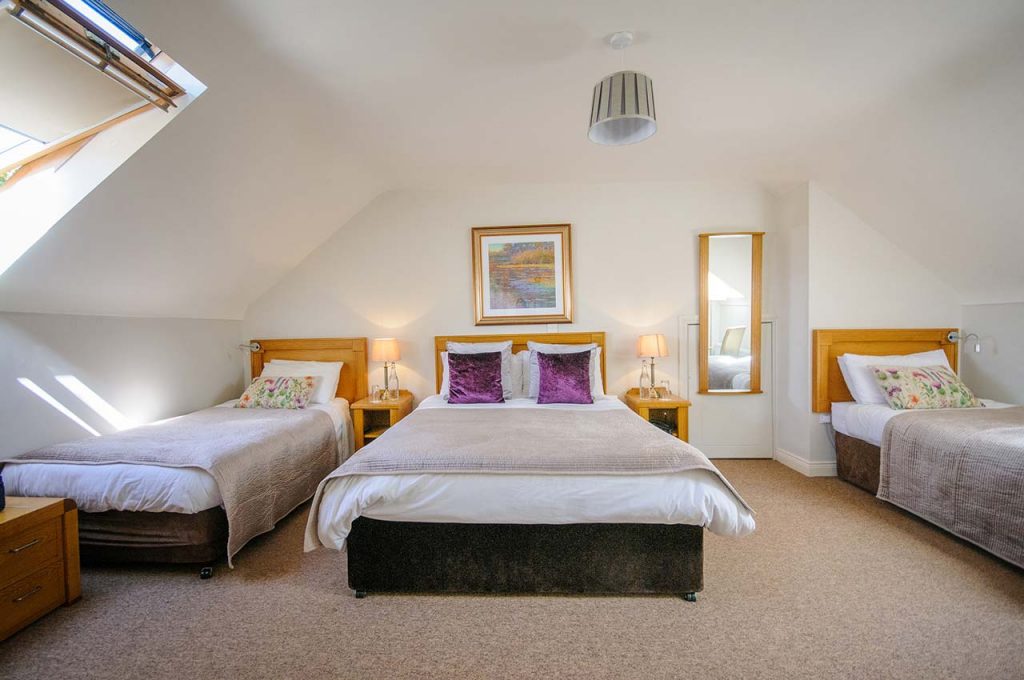 Double & 2 Singles
One double and two single beds, accommodating up to 3 adults, or 2 adults and 2 children.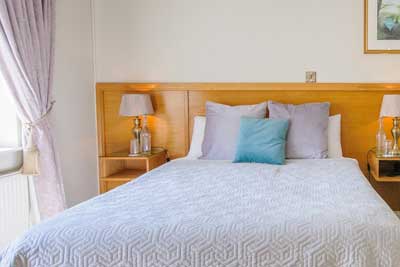 Double Room
With a double bed, accommodating one or two guests.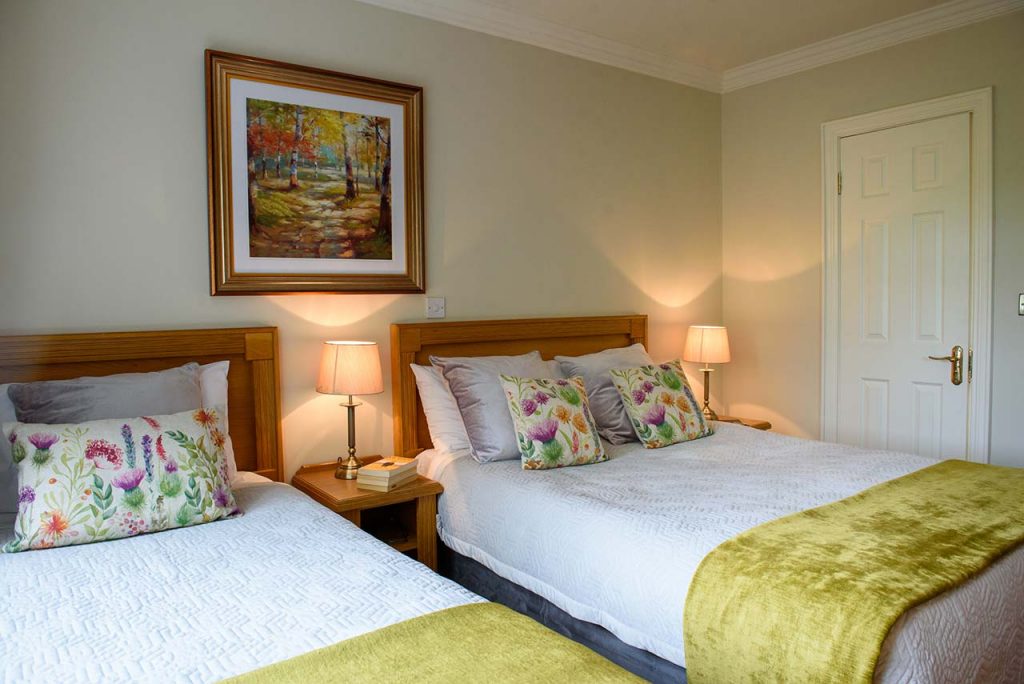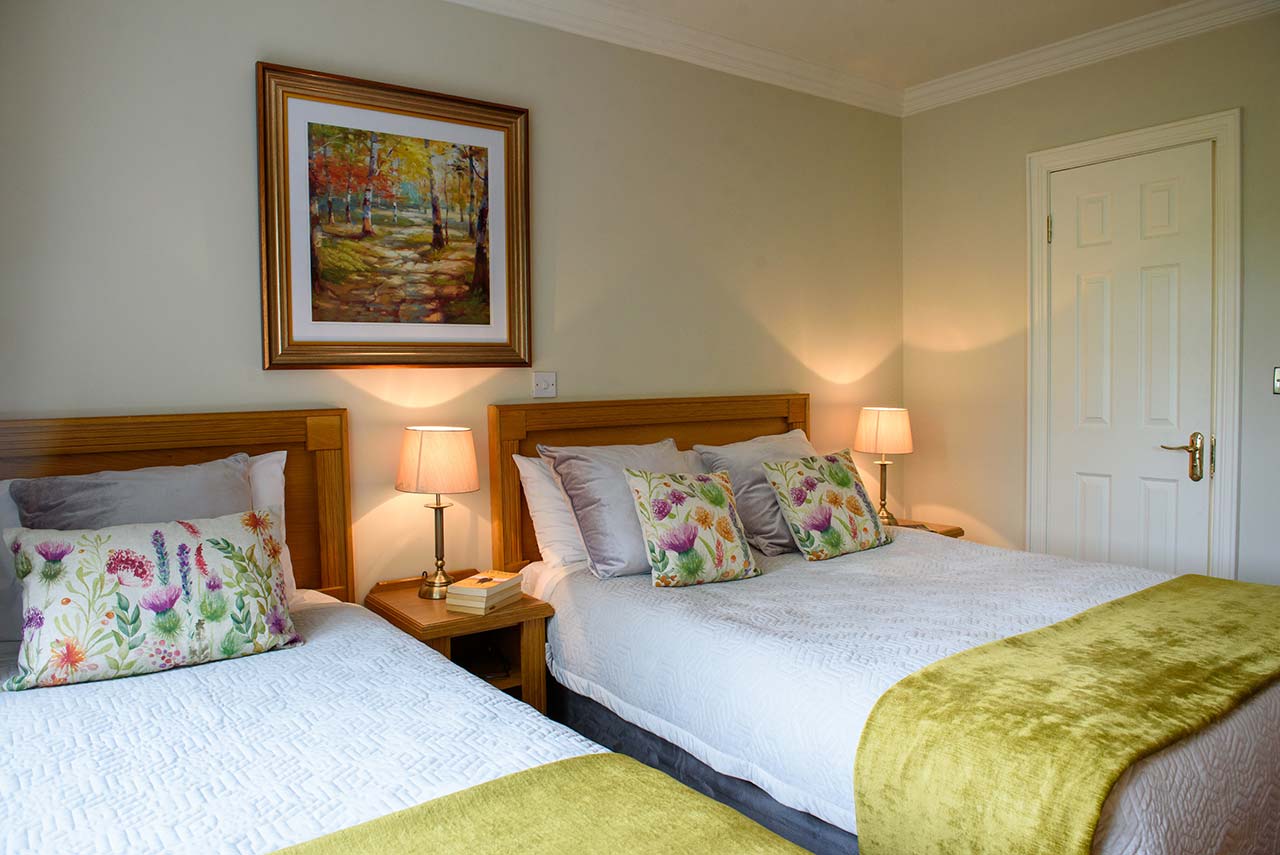 Twin Room
With 2 single beds, accommodating one or two guests.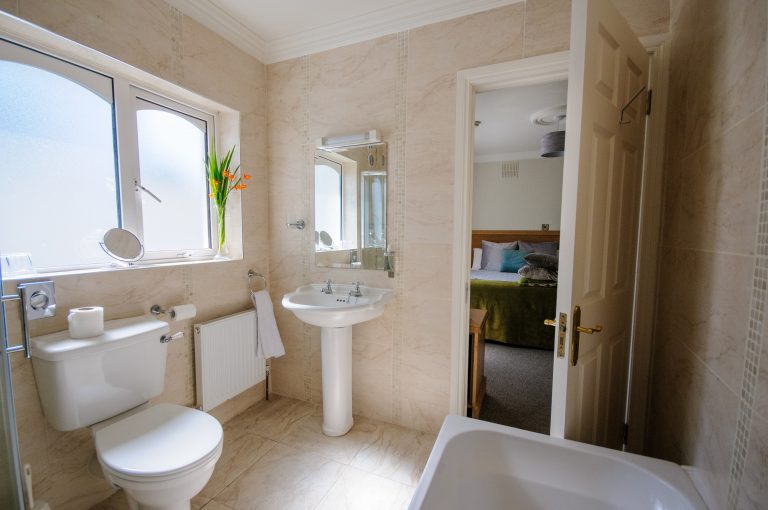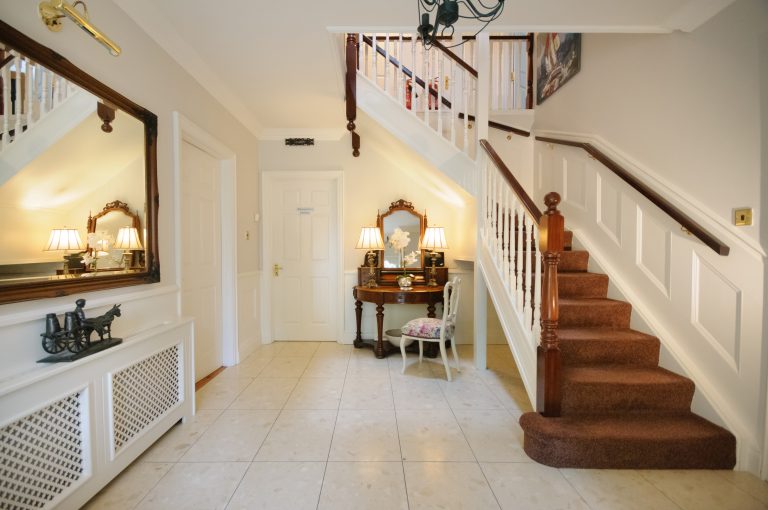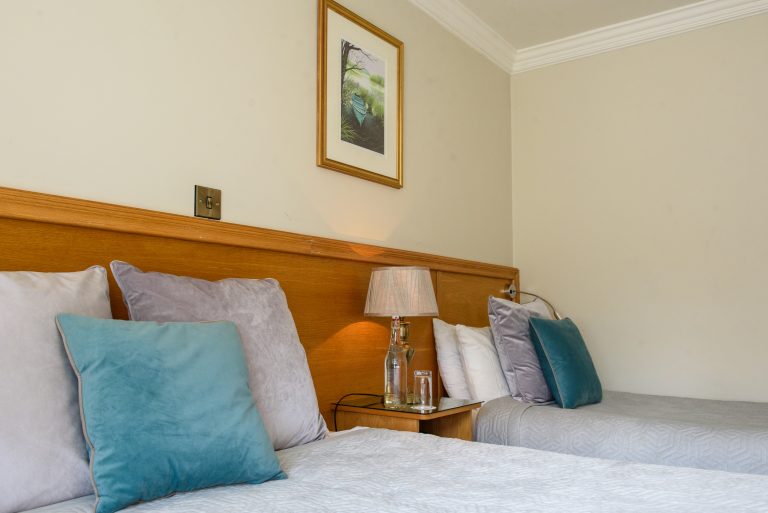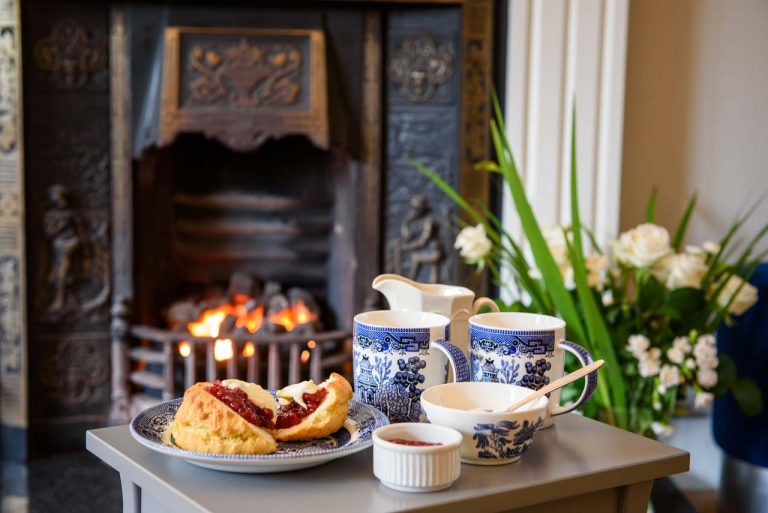 Hamill's Famous Breakfast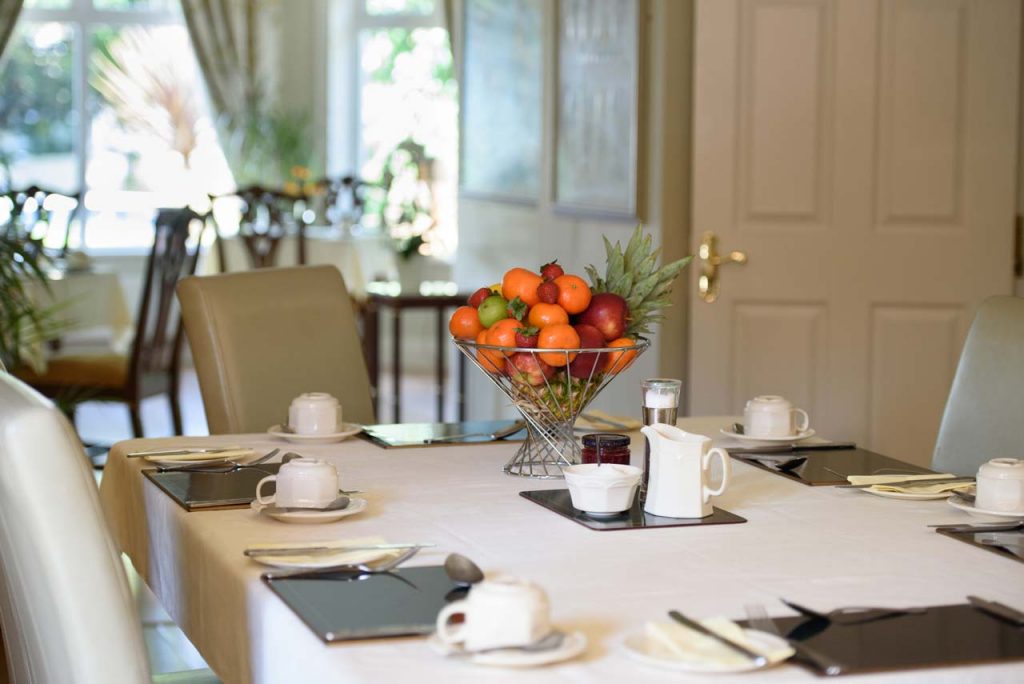 When you read our Trip Advisor reviews, you will notice that food is mentioned quite often! Our home baked bread is the star student, but our breakfast in general (including our vegetarian choices) is a big hit!
We are known to be generous with our portions and many of our repeat guests opt for the 'Mini' breakfast. Whatever way you like to start your day, we are here to accommodate you and your dietary needs as best we can. Please tell us in advance of any special requests for breakfast.
Our Breakfast Menu includes:
Call 071 964 4211/ 087 227 8195
Did not disappoint!
★ ★ ★ ★ ★
Our second time down fishing and again did not disappoint... The place is right in the middle of town and is a superb base for exploring the fishing. Handy for us was the big fridge outside which was perfect for storing the bait and a few tins. We are always made to feel very welcome and look forward to seeing Damien in the morning for the fantastic full Irish breakfast.
Stephen, Sept 2022
A must!
★ ★ ★ ★ ★
We have stayed at Hamill's on a number of occasions while fishing in wonderful lreland. Set back from the main road in Ballinamore with a cover of majestic trees and ample parking, the central location is key to this marvelous guest house. The rooms are spacious and well served. We also have access to a large garage and fridge, so that excess gear and bait storage is well cared for. 3 years we waited -so good to be back! Damian and his family give us so much enjoyment and rest. Whether you are a business or pleasure, this is a must for the travelling person. Roll on next year!
Philip, June 2022
A wonderful B&B
★ ★ ★ ★ ★
A wonderful B&B. Very welcoming hosts, comfortable rooms and plenty of lovely food for breakfast. Have stayed 3 times and would return and highly recommend.
Niall, May 2022
A really lovely place to stay
★ ★ ★ ★ ★
We spent two nights here and it was a really lovely place to stay. Everything perfect. Lovely breakfast as well. Situated in the middle of the town it's very handy for pubs and shops, but nicely off the street so still very quiet for a good night's sleep. The owners were very hospitable and really looked after us. Would definitely stay here again when back for holidays.
Tom, April 2022
Really enjoyed our stay
★ ★ ★ ★ ★
We spent 2 nights at Hamill's B&B recently and really enjoyed our stay. We received a great welcome and the room we had was spotlessly clean, very comfortable with a great shower in the en-suite bathroom. We were spoiled for choice at breakfast. You must try the Boxty! It's traditional to this area of the country. The location is in the centre of the town, with shops, pubs, and restaurants within easy walking distance. There is a lot of history in Ballinamore and the surrounding area, so Hamill's is a great base when exploring. We would have no problem recommending Hamill's and will be returning again!
John, Oct 2021
Excellent service — will definitely be back next year.
★ ★ ★ ★ ★
"Having our holiday to Spain cancelled due to Covid 19 we decided to take a family trip down the Shannon. We hadn't booked in advance but they were very accommodating. They gave us lifts up and down to the boat with our luggage even though it was within walking distance. We had a lovely family room on the top floor, beautiful and very clean. Breakfast was delicious — there was so much food and they made adjustments for the children's needs. I would definitely recommend and will come back again for a longer stay."
Family Group, July 2020
Great place to stay!
★ ★ ★ ★ ★
"This was my sister and my second visit to this beautiful B&B. It felt like we were coming back home. Damien made the best scrambled eggs! He even loaned me a pair of wellies when we went to visit the farm that my great-grandfather came from. It was a wonderful experience. I highly recommend this B&B. It is one of the best in Ireland. We had a tough time leaving. It felt like we were leaving behind two great friends. Thanks again! We hope to be back some day."
Sisters, July 2020
First time at this B&B
★ ★ ★ ★ ★
"Accommodations, breakfast and owners were fantastic. Made to feel at home and extremely welcome! Beautiful room with en-suite bathroom. Located in the heart of Leitrim. On site parking. Owners are more than willing to assist in any way they can. Simply the best!"
Couple, Sept 2019
Fantastic stay in Ballinamore
★ ★ ★ ★ ★
"We brought my mother home to Ballinamore for a few days and we were treated like family by Damien at Hamill's. He went above and beyond in making sure my mother's trip home was fantastic. The rooms were quiet, spacious and spotless and the breakfasts were delicious and plentiful. They even had some Leitrim boxty on the menu. Coffee and tea are also provided."
Family, Sept 2019
Loved it!!!
★ ★ ★ ★ ★
"Myself and family thoroughly enjoyed our stay here. Damien went above and beyond to make sure we were comfortable. Rooms and bathrooms are incredibly clean and updated. Make sure you stay for breakfast. We will definitely be back again."
Family, July 2019